Microsoft Teams can now be connected to your Accolader account to instantly be notified about awards and endorsements.
Using our Accolader connector, once an award or endorsement is given on Accolader, a notification with details about the award is sent to your Team's organization.

Setting Up Teams in Accolader
Accolader has a connector in AppSource that can be used to connect with Teams. Before you can set up Accolader with your Teams account, you must be an administrator in your organization's Accolader account as well as your Team on Microsoft Teams to add the integration. There are two ways to add the Accolader integration:
Logged into your Microsoft Teams account (in a browser or desktop app), select the Apps option in the sidebar and type Accolader in the search bar. The Accolader connector will be the first option.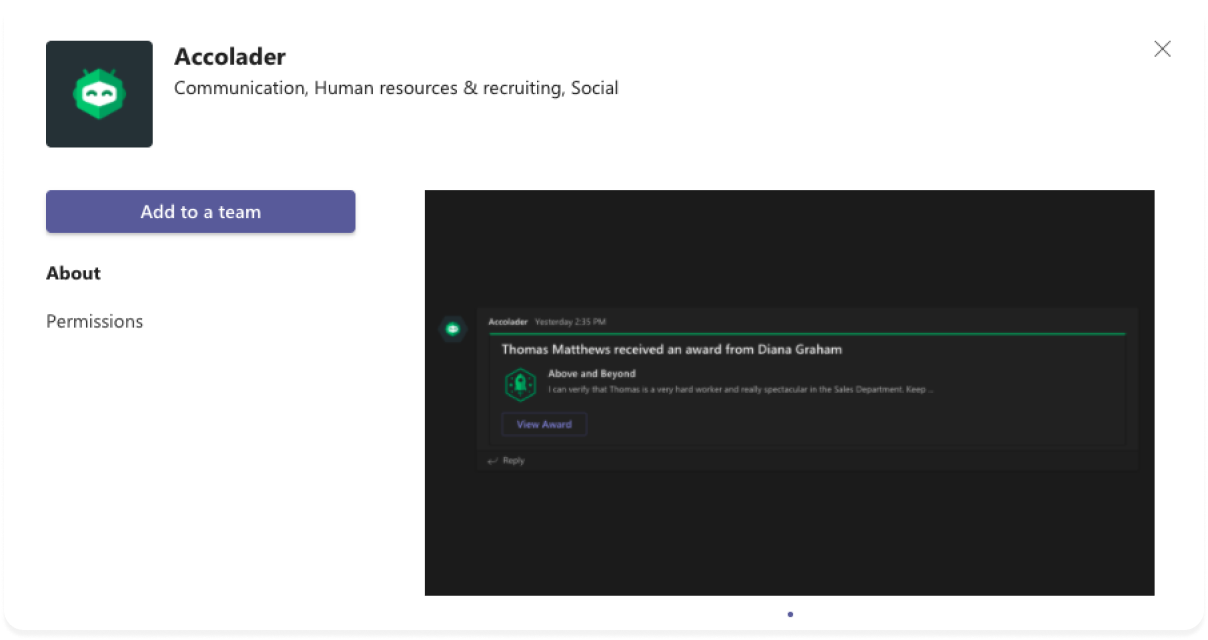 From Microsoft AppSource, add the app to your team.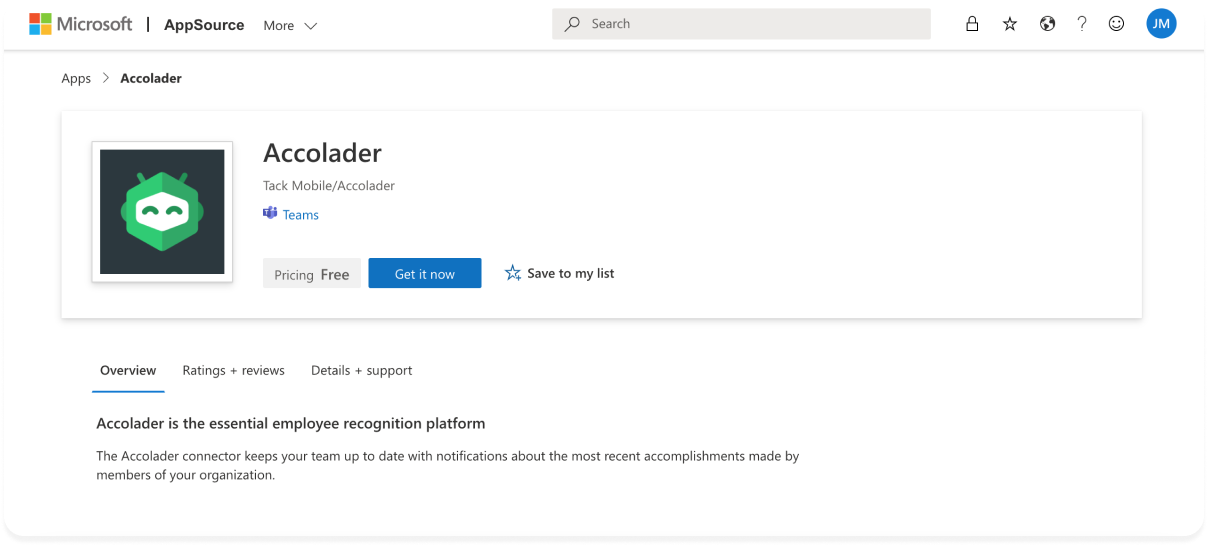 After adding the app to your team, find the channel where you want your Accolader notifications to be sent. Go to the Connectors option for the channel, select Accolader, and fill out the three fields on the configuration screen.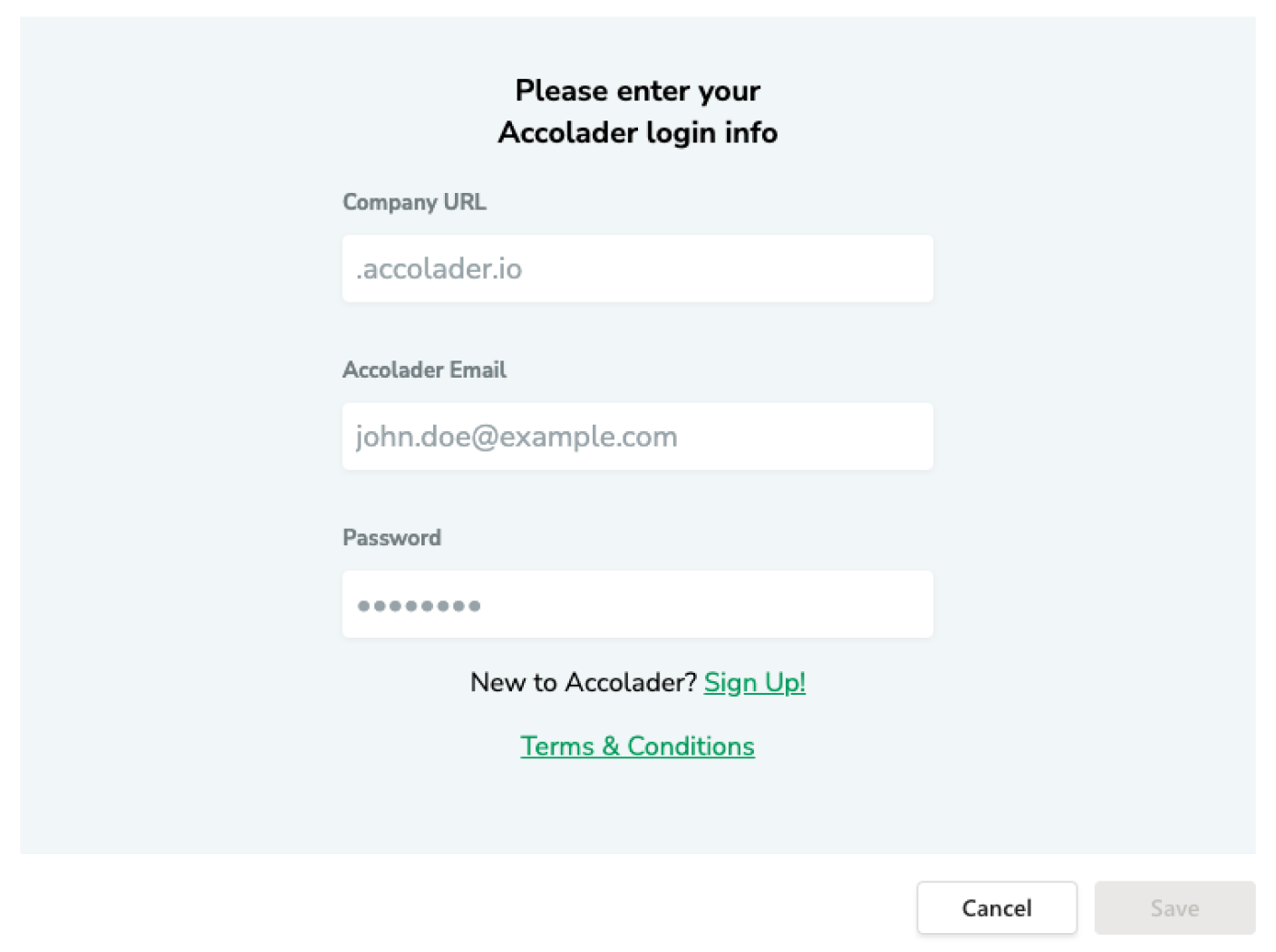 If no error message appears, you have successfully added Accolader notifications to your Microsoft Teams account!
Editing and Removing Accolader from Teams
To configure your Accolader connector, select it in the channel it is integrated for.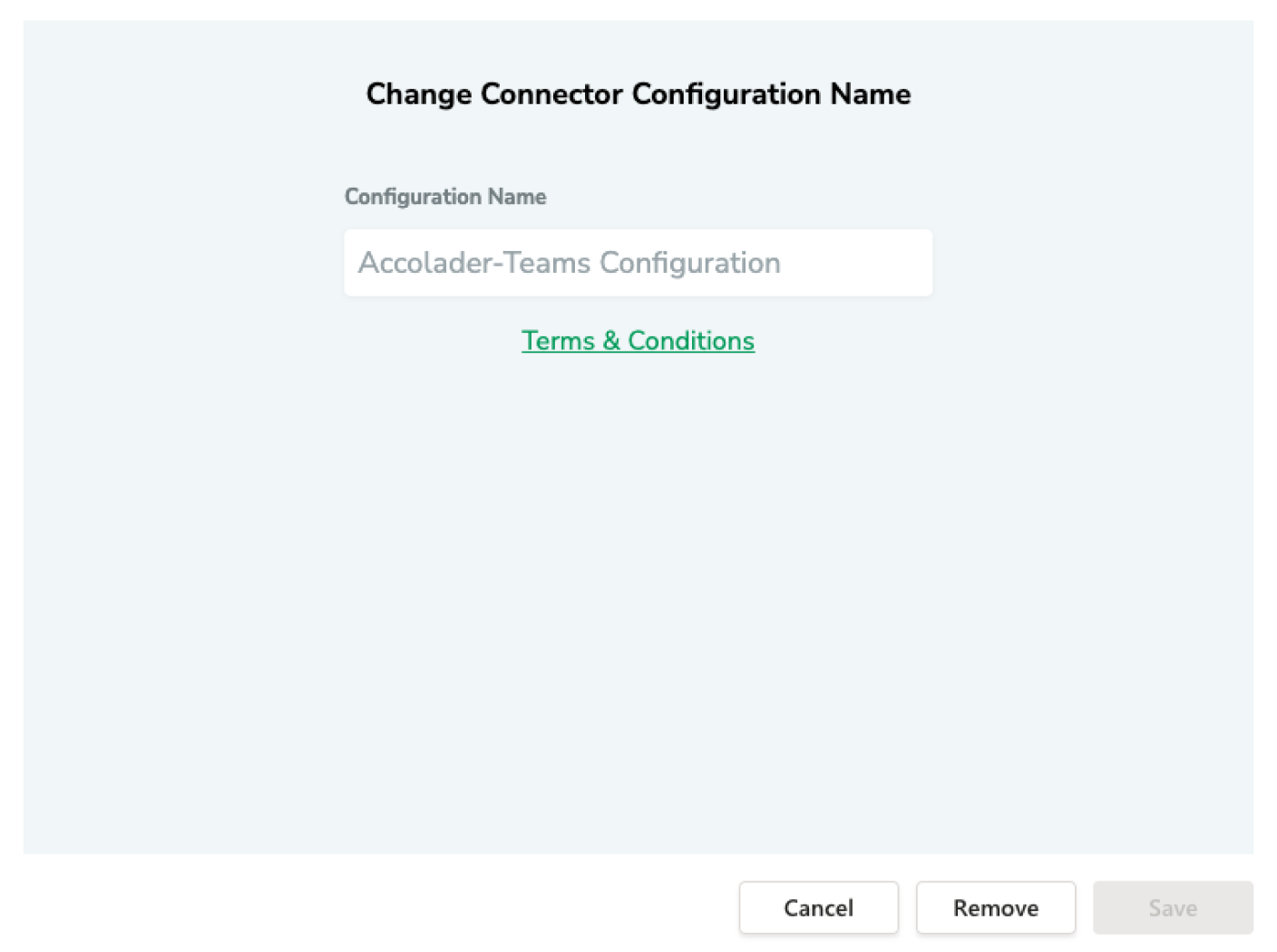 Filling out the field and selecting Save will update the name of the Accolader configuration.
Selecting Remove will remove Accolader notifications from your Team.